This 4ft LED T8 Direct Wire Tube is a perfect pick for any commercial or residential setting. Type B LED Tubes are the easiest to use and can replace fluorescent lamps with no extra parts required for the retrofit. LED Tubes are more energy efficient and longer lasting than fluorescent tubes and contain no hazardous materials!
Type B tubes operates off line voltage as long as the fluorescent ballast is bypassed. Simply rewire the fixture to bypass the ballast for a Type B installation.
This LED Tube is configured for Double-Ended Power. See below for more information on Single-End Power vs Double-End power.
This LED tube is non-dimmable!
What is the difference between Single Ended vs. Double Ended Power?
Single Ended
Single Ended Power tubes are LED lamps that have neutral and live pins on the same side.
If the lamp is being installed as a retrofit into a fluorescent fixture, one of the shunted lampholders (or tombstones)on the fluorescent fixture will need to be replaced with a non-shunted lampholder. Shop Non-Shunted Sockets
Single Ended lamps installed by Direct Wire application do not need a ballast. If installing as a retrofit in a fluorescent fixture, the ballast will need to be removed and the lampholder replaced.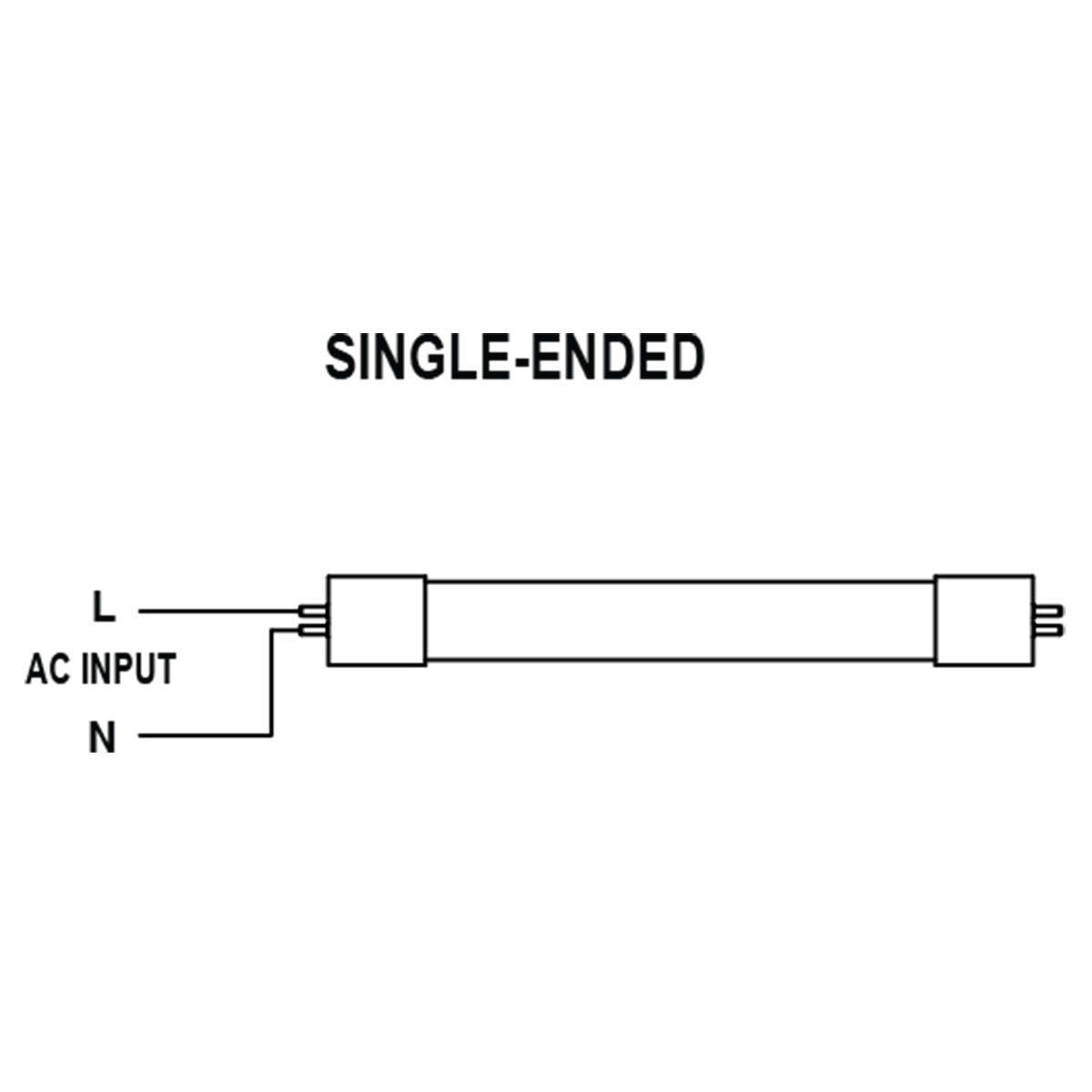 Double Ended
Doubled Ended Power tubes are LED lamps that have separate live and neutral ends.
These type of tubes can use both Non-Shunted Sockets and Shunted Sockets.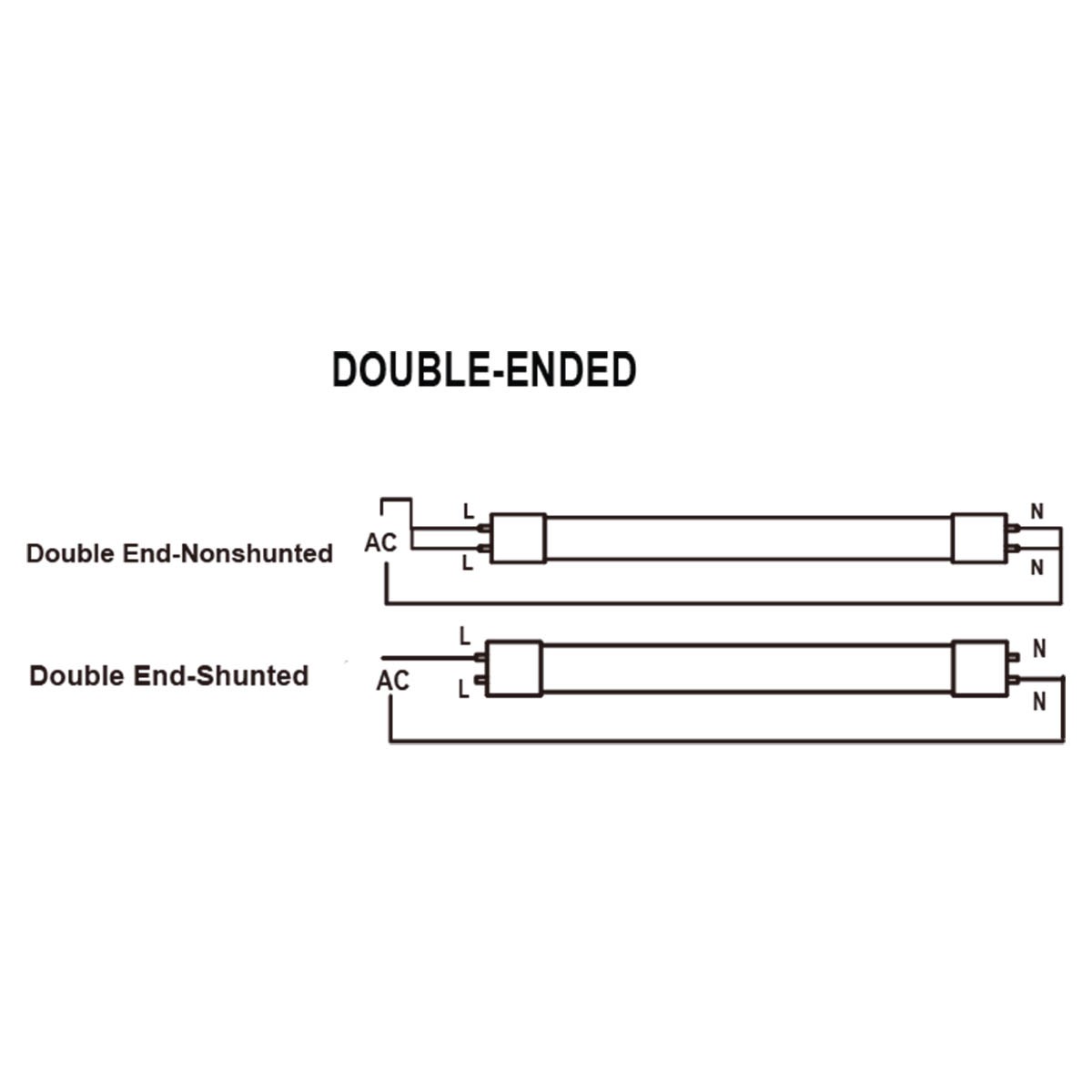 | | |
| --- | --- |
| Case Qty | 1 |
| Clearance | Non-Clearance |
| Color | 6000K Pure White |
| Country Of Origin | China |
| Product Type | LED T8 Tubes |
| Season | Everyday |
| Warranty | 5 Year |
| Approvals and Listings | ETL Listed |
| Base Type | G13 |
| CRI | 80 |
| Features | Instant On |
| Features | Long Life Span |
| Features | Mercury Free |
| Features | Shatter Resistant |
| Features | Warranty |
| Features | Double Ended Power |
| Features | Non-Dimmable |
| Length | 4 ft. |
| Life Hours | 50,000 Hours |
| Light Source | LED |
| Lumens per Watt | 130 lm/W |
| Lumens Range | 1,500 - 3,000 Lumens |
| Recommended Uses | etl_listed.png |
| Shape | T8 |
| Voltage | AC120-277V |
| Wattage | 18 W |
| Right Overlay Image | price-drop.png |
| Left Overlay Image | 25-pk-label.png |
| Beam Angle | 120 Degrees |
| Compatibility | Type B - Direct Wire / Ballast Bypass |
| Operating Temp - High | 60C / 140F |
| Operating Temp - Low | -20C / -4F |
| Lumens | 2340 |
| Operation | Double Ended Power |