VOLUME PRICING - SAVE 2% WHEN YOU BUY A CASE OF 25! SAVE 5% WHEN YOU BUY A PALLET OF 1000!
This 3ft LED T8 Direct Wire Tube is a perfect pick for any commercial or residential setting including super markets, factories, hotels, conference rooms, schools, and offices. LED Tubes are more energy efficient and longer lasting than fluorescent tubes and contain no hazardous materials! Made with aluminum back and polycarbonate plastic lens, these tubes are shatterproof.
This LED Tube is configured for Double-Ended Power, meaning this tube has a live end and a neutral end. See below for more information on Single-End Power vs Double-End power.
Existing fluorescent ballast must be bypassed for proper operation!
What is the difference between Single Ended vs. Double Ended Power?
Single Ended
Single Ended Power tubes are LED lamps that have neutral and live pins on the same side.
If the lamp is being installed as a retrofit into a fluorescent fixture, one of the shunted lampholders (or tombstones)on the fluorescent fixture will need to be replaced with a non-shunted lampholder. Shop Non-Shunted Sockets
Single Ended lamps installed by Direct Wire application do not need a ballast. If installing as a retrofit in a fluorescent fixture, the ballast will need to be removed and the lampholder replaced.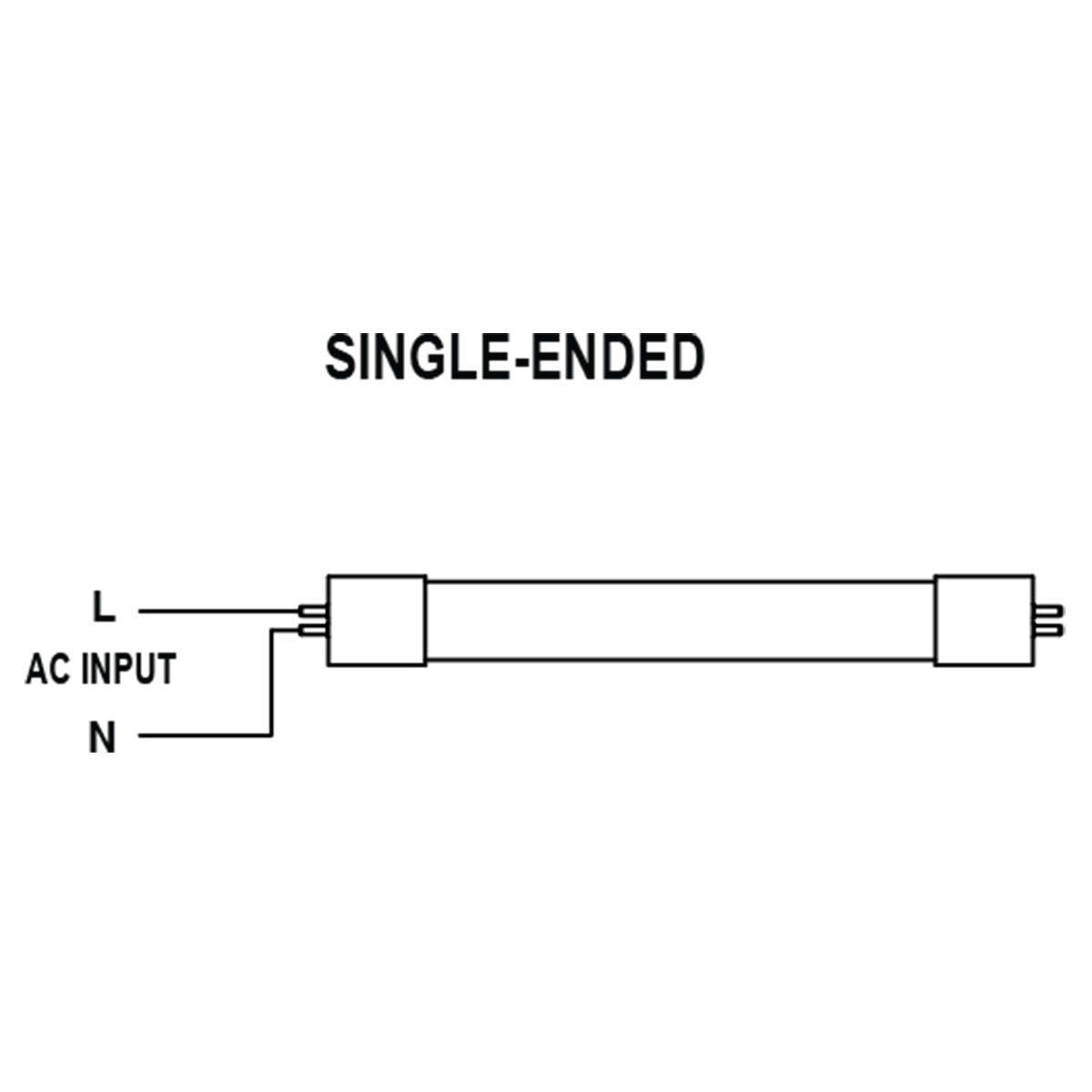 Double Ended
Doubled Ended Power tubes are LED lamps that have separate live and neutral ends.
These type of tubes can use both Non-Shunted Sockets and Shunted Sockets.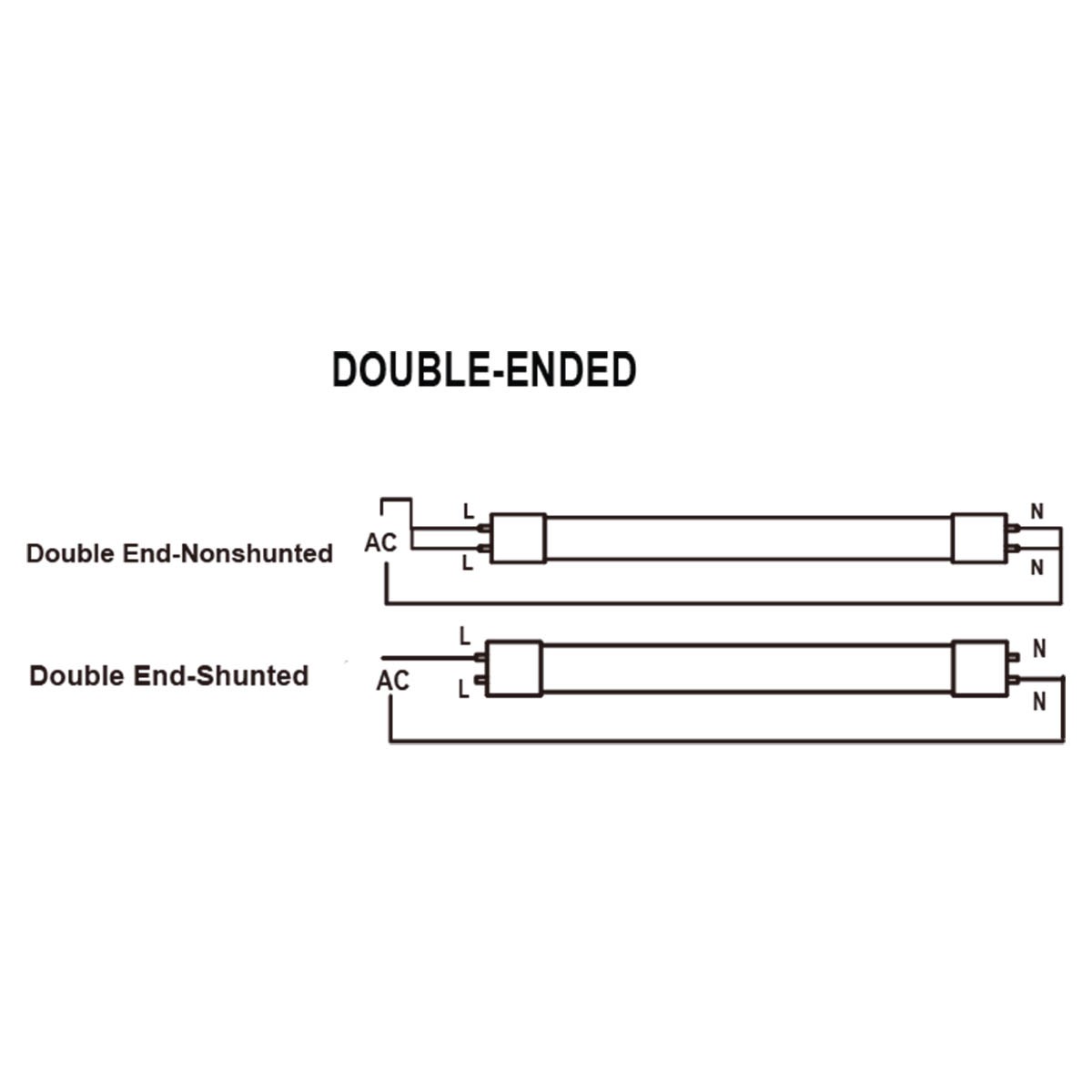 | | |
| --- | --- |
| Case Qty | 1 |
| Clearance | Non-Clearance |
| Country Of Origin | China |
| Season | Everyday |
| Warranty | 5 Year |
| Approvals and Listings | DLC Listed |
| Approvals and Listings | UL Listed |
| Base Type | G13 |
| Beam Angle | 240 Degrees |
| Color | 4000K Bright White |
| Color | 5000K Cool White |
| Compatibility | Type B - Direct Wire / Ballast Bypass |
| Features | Long Life Span |
| Features | Warranty |
| Length | 3 ft. |
| Life Hours | 50,000 Hours |
| Light Source | LED |
| Lumens Range | 800 - 1,500 Lumens |
| Operation | Double Ended Power |
| Recommended Uses | dlc_listed.png |
| Recommended Uses | ul_listed.png |
| Shape | T8 |
| Voltage | AC120-277V |
| Wattage | 12 W |
| Lumens per Watt | 120 lm/W |
| Right Overlay Image | direct-wire-prod.png |
| Product Type | LED T8 Tubes |
| Color | 3500K Bright Warm |
| Lumens | 1450 |
| Lowest Bulk Price | 3.88 |