This Wattage Adjustable 4ft LED T8 Type A + B Universal Tube is a perfect pick for any commercial or residential setting. It can plug and play with existing compatible ballast or hardwired by bypassing the ballast. Adjust the wattage consumption between 12W (1800 Lumens - 150lm/W), 15W (1800 Lumens - 130lm/W), or 18W (1950 Lumens - 130lm/W) perfect for adjusting lumen output based on ceiling height or customer needs.
Plug and Play compatible electronic ballast and ballast bypass direct wire, single-end or double-end input.
We offer plenty of wattages and color temperatures, perfect for any environment. Whether you need Single or Double Ended Power, Lightup has you covered. What's the difference, you ask?
Single Ended vs. Double Ended
Single Ended
Single Ended Power tubes are LED lamps that have neutral and live pins on the same side.
These type of tubes require Non-Shunted Sockets
Single Ended lamps installed by Direct Wire application, do not need a ballast.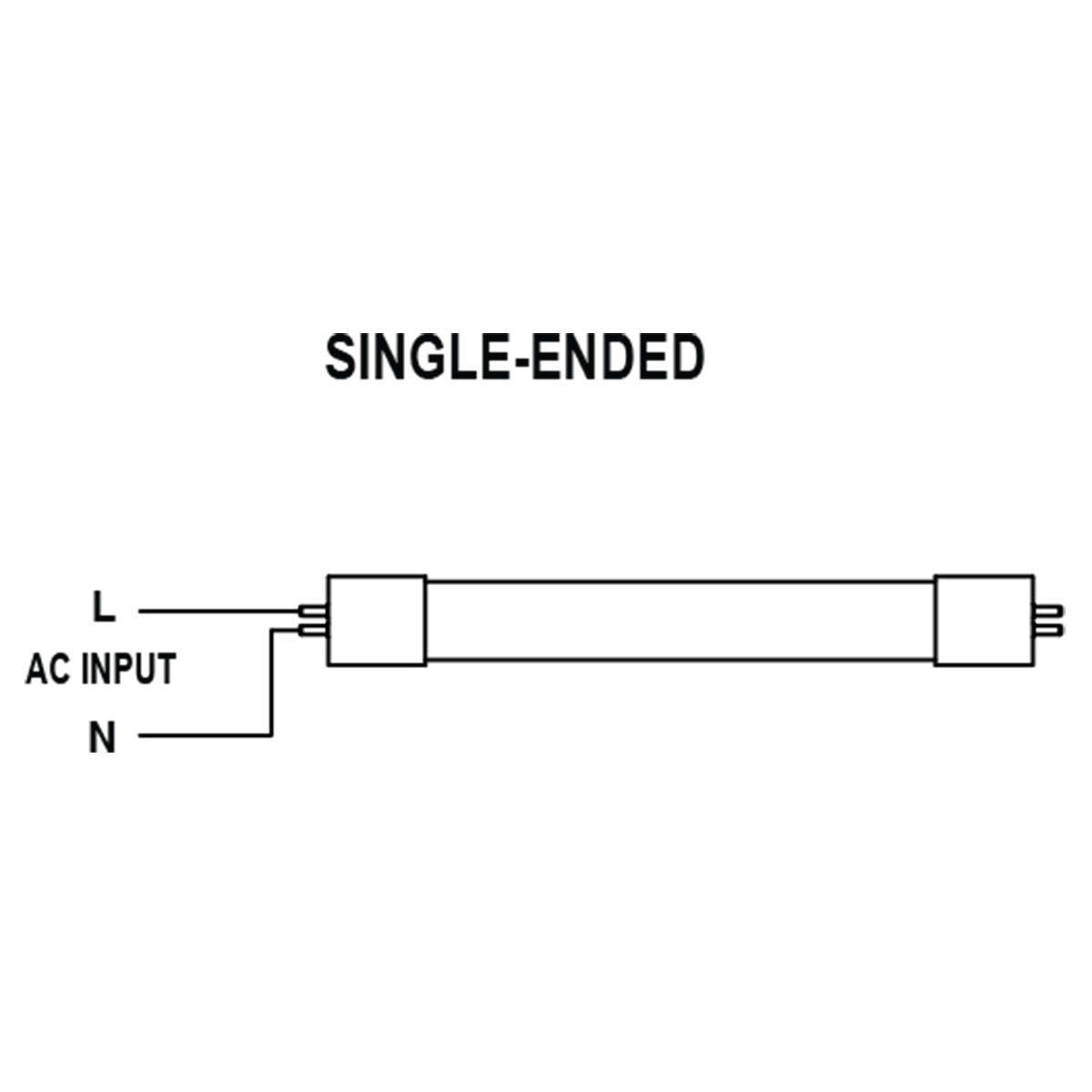 Double Ended
Doubled Ended Power tubes are LED lamps that live and neutral different sides.
These type of tubes can use both Non-Shunted Sockets and Shunted Sockets.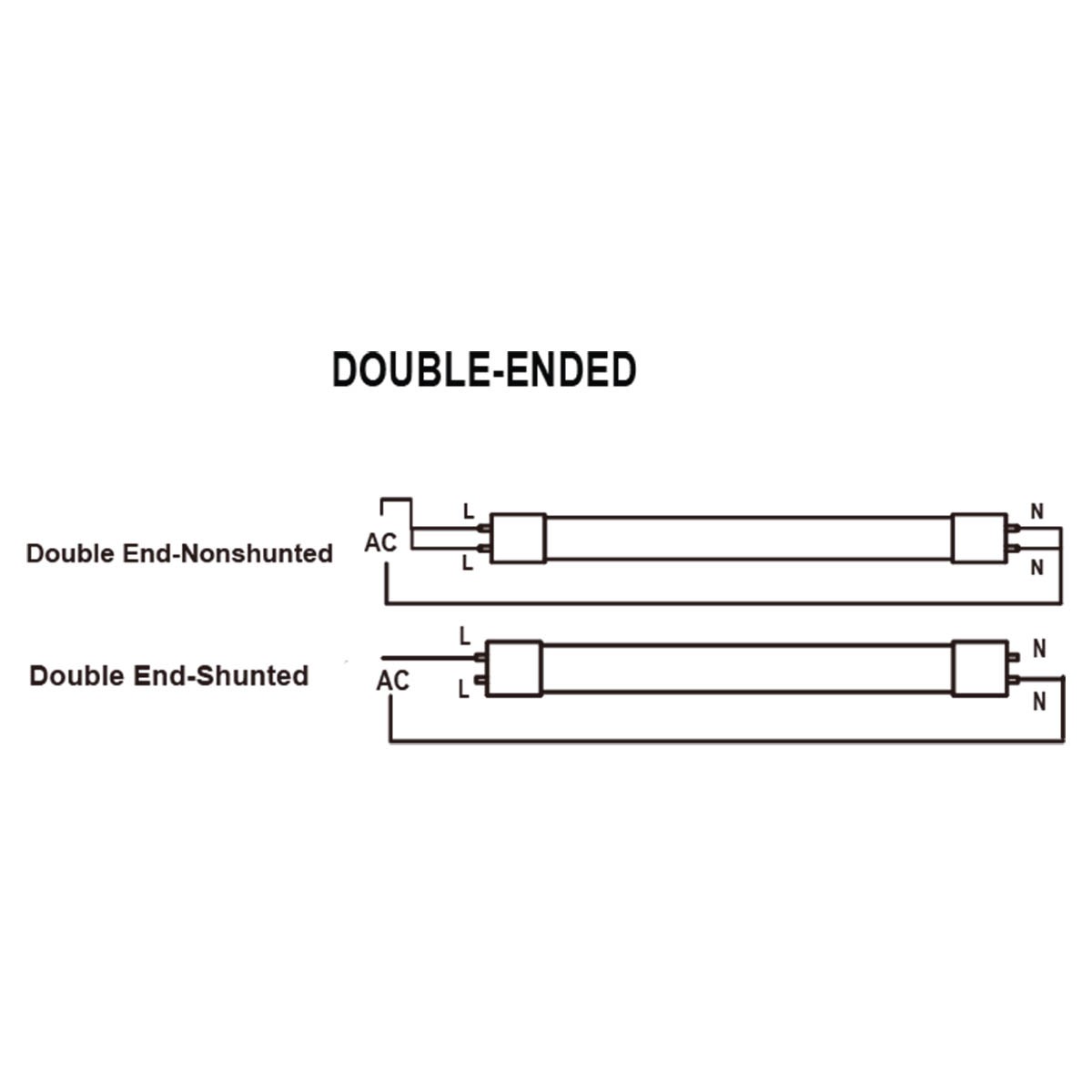 | | |
| --- | --- |
| Case Qty | 1 |
| Clearance | Non-Clearance |
| Color | 4000K Bright White |
| Color | 5000K Daylight |
| Country Of Origin | China |
| Season | Everyday |
| Warranty | 5 Year |
| Approvals and Listings | DLC Listed |
| Approvals and Listings | FCC Compliant |
| Approvals and Listings | UL Listed |
| Base Type | G13 |
| Beam Angle | 120 Degrees |
| Compatibility | Type A+B - Universal / Ballast Bypass/Compatible |
| CRI | 80 |
| Features | Instant On |
| Features | Long Life Span |
| Features | Mercury Free |
| Features | Shatter Resistant |
| Features | Warranty |
| Features | Double Ended Power |
| Features | Non-Dimmable |
| Life Hours | 50,000 Hours |
| Light Source | LED |
| Lumens per Watt | 130 lm/W |
| Lumens Range | 1,500 - 3,000 Lumens |
| Operating Temp - High | 45C / 113F |
| Operating Temp - Low | -20C / -4F |
| Operation | Single and Double Ended |
| Recommended Uses | dlc_listed.png |
| Recommended Uses | fcc_compliant.png |
| Recommended Uses | ul_listed.png |
| Shape | T8 |
| Voltage | AC100-277V |
| Right Overlay Image | price-drop.png |
| Wattage | 12W/15W/18W |
| Product Type | LED T8 Tubes |
| Lumens | 1950 |